Have you become interested in the used car market? Used cars have never been more popular for both buyers and sellers. Each used vehicle tells a unique story regarding where it has been and what accessories it has had added to it. When vetted correctly, a used car can provide a premier, like-new driving experience as well.
In the following paragraphs, we'll cover some common FAQs, including when is the best time to buy a used car. Have questions along the way? Just contact our team here AcceleRide®.
Time to Buy?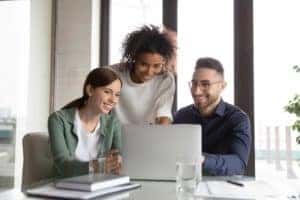 So, when is the best time to buy a used car? Well, really, there has never been a better time than the present. Used cars have never been more popular within the marketplace—and for good reason.
Today, used cars are often vetted quite heavily. Looking at vehicle history reports and conducting inspections can go a long way toward ensuring quality in a used car. Accordingly, you can trust used cars a great deal, especially with options like certified pre-owned available for your exploration.
What Is Certified Pre-Owned?
What is certified pre-owned, you may ask? Certified pre-owned vehicles are used cars that have met certain requirements. These requirements typically vary a bit depending on the make of the vehicle, but they'll cover the age and mileage. With a certified pre-owned ride, you can trust the quality is especially high, given the added layers of quality assurance that are present.
What Are Vehicle History Reports?
Odds are, you've heard of vehicle history reports, like CarFax®. What are they, though? Well, they're comprehensive reports that cover the history of the vehicle. They'll detail the maintenance and repairs it has had done as well as reveal any potential red flags, such as accidents and other events that could have damaged the vehicle.
Do Used Cars Come With Warranties?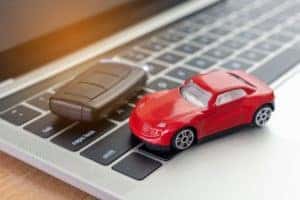 When it comes to warranty coverage, used cars are a bit more complex than new cars. For certified pre-owned vehicles, you can expect to receive warranty coverage. With traditional used cars, you can sometimes explore adding warranty coverage, but it often does not come standard.
How to Buy a Used Car
If you're interested in buying a used vehicle, you could explore your options in person at a dealer. A more attractive option, though, could be pursuing your used vehicle online. Whether you want to complete the entirety of the buying process online or just wish to do some preliminary research via the web, utilizing online resources is a really convenient way to expedite your buying journey.
Learn More About Buying a Used Car Today
Ready to lean into the buying process after learning more about the best time to buy and some other important information? Still have questions? No matter where you are in the process, we'll be happy to provide guidance here at AcceleRide®. Just contact our team with any questions or queries you may have!