What Is a Car Appraisal?

A car appraisal is an official estimate of your vehicle's fair market value. This standardized process is often performed by one of our trained appraisers. Typically, you'll need an appraisal whenever you're attempting to trade in or sell your vehicle to one of our dealerships.
Having your car, truck, or SUV appraised not only makes you a better-informed seller, but it also can improve your negotiating power! To help drivers better understand this process, we've created this informative guide.
Take a look before buying or selling your next vehicle through AcceleRide®!
How Does a Car Appraisal Work?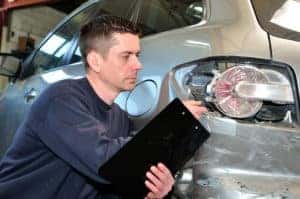 Selling or trading in your vehicle is often a smart way to secure a great deal on a new ride. Like all consumer products, your car has certain monetary value. Figuring out its exact worth often requires the experienced eye of a trained appraiser.
For the best outcome, you'll want to notify the dealership early on of your trade-in. This gives us the opportunity to do our research before scheduling a time to thoroughly appraise your vehicle.
When evaluating your car, truck, or SUV, our appraisers take into consideration three major components. These include:
Age/Condition
Is your vehicle only a few years old? Have you kept up with its routine maintenance? Is it free of chips and major dents? A newer car, truck, or SUV that can easily be spruced up and put onto the lot will often fetch a higher trade-in value than one sold for parts at the local auto auction.
The Odometer Reading
It's a fact that low-mileage vehicles provide better resale value. Now, that doesn't mean a high-mileage vehicle can't secure a fair quote, especially if it's been properly maintained and has a clear accident history.
The Local Marketplace
Trying to sell your pickup in a big city? Your appraisal might end up being higher if you sell it to a dealership located in a rural area. You should also consider basic supply and demand. If your local used car market is flooded with vehicles similar to yours, it might affect the appraiser's official quote.
Where Can I Get a Car Appraisal Online?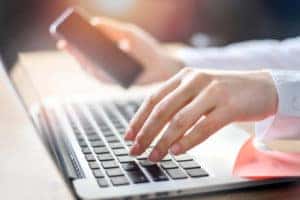 Do you like doing your own legwork? If so, check out our handy Value Your Trade tool. Simply enter your vehicle's information to receive an initial estimate. That way, you'll have a ballpark idea of what our appraisers will present to you after their official assessment.
It's also not a bad idea to consult third-party websites, like Kelley Blue Book® and Edmunds.com. Not only can they supply a rough estimate, but they can also show you how similar models were recently appraised in your local area.
It's important to remember: While helpful, these online estimates do not guarantee a specific monetary value—that can only be achieved via an in-person appraisal performed by a professional appraiser.
Learn More About Our Car Appraisal Process
With AcceleRide®, buying or selling a car is easier than ever before! So, if you're ready to hit the streets in a new ride, utilize our online appraisal tool now and you'll receive an offer within 30 minutes!