What Documents Do I Need to Sell a Car?

---
In the old days, selling your car often meant poring over heaps of paperwork. From bills of sale and maintenance records to existing warranty documentation, a private sale often took days or even weeks to complete.
With AcceleRide®, our team of experts streamlines this process to get you paid quicker. To see how you can receive a firm offer within 30 minutes, check out this easy-to-follow guide before downloading our mobile app.
What Documents Do I Need to Sell a Car?
In today's fast-paced online world, collecting info is easier than ever. As an industry leader, AcceleRide® uses innovative technology to quickly gather what you need to sell us your car.

So, what does that leave for you to supply? Our experts will ask for a couple important documents including:
Title
Your car title is a document issued by the state where you reside. It guarantees that you're the official owner of the car with rights to sell it. In short, a title shows you legally own the car. If you own your car but have misplaced your title document, you can apply for a duplicate through your local DMV (Department of Motor Vehicles).
If you're still in the process of paying off your car, truck, or SUV, your title will have what's called a lien against it. That means, you still owe a specific amount to the bank or lending agency that controls your loan.
Does AcceleRide® accept cars with a lien on its title? In most cases, yes! Our financing team can help you iron out the details with your lender and confirm a payoff amount.
In the event you owe more than your car's value, you might qualify to roll over the balance into the purchase of a new ride as long as you buy through AcceleRide®.
Vehicle Registration
Hand in hand with a car title, your vehicle registration is a document that verifies your car is currently registered with the state in which you reside and that you're up to date with any annual taxes or fees.
Depending on where you live, you may need to register every year. A license plate and tags will be designated to help quickly identify your vehicle and guarantee it's legal to operate on public roads.
In most states, a car can be registered to multiple drivers. This should be no issue when you go to sell it as long as your name is on the title.
A Valid State-Issued ID
If you're a driver, this most likely means you have a state-issued driver's license. If not, a state-issued photo ID and, in some cases, a U.S. passport is also acceptable. It's important to make sure your ID is both active and contains your most up-to-date information.
When Do I Need to Present These Documents?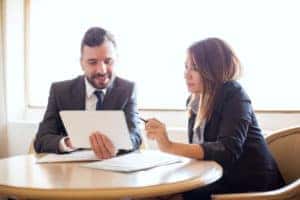 Once you create an AcceleRide® account and submit your application, one of our friendly experts will present a firm offer. If you like what you hear, they'll schedule an official inspection at one of our local dealerships.
While our technicians give your car a thorough once-over, you'll meet with our financing team who'll use your documents to officially secure payment.
Sell Your Car With AcceleRide®
Buy. Sell. Be happy. That's the AcceleRide® guarantee. Now that you know which documents you need to sell a car,  download our mobile app and don't hesitate to contact us with any additional questions!