What Do You Need to Sell a Car?


In the past, selling your car required collecting your vehicle's maintenance records, warranty documents, bill of sale, and a host of other important paperwork. With AcceleRide®, all you need to sell a car is a registered title and a smartphone!
Thanks to our state-of-the-art approach, you can receive a live bid on your current car, truck, or SUV in about 30 minutes. To discover how we make selling your car online quick and simple, check out this helpful guide before creating an account.
Why Sell a Car Online With AcceleRide®?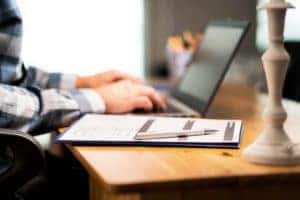 You lead a busy life. Why add more time to selling a car when you can receive a fair-market offer in less time than it takes watch your favorite TV show?
Once you submit your vehicle's info through our secure site, one of our friendly trade-in experts will quickly contact you with an offer. As a leader in the industry, AcceleRide® guarantees to beat any competitor's offer by up to $500.
Furthermore, our offer is valid for up to seven days or 250 additional miles, meaning you can sell your car at your own pace. Go past seven days? No problem! Simply update your vehicle's info using your AcceleRide® account and you'll receive a new offer within minutes.
What Are the Steps To Sell My Car Using AcceleRide®?
Once you log into your AcceleRide® account, provide your car's Vehicle Information Number (VIN) or license plate number. This helps us certify your vehicle's make and model while confirming your registration is up to date.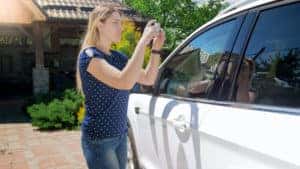 Once we have your car in our sights, it's time for its close-up! Using your smartphone's camera, snap a few pictures before uploading them to our site. This will help our experts determine an accurate estimate. The areas of the vehicle you need to photograph include:
Tire condition
Steering wheel and instrument panel
Front and rear cabin area
Exterior front and rear
Next, describe your vehicle's current condition and list its standard features. Please be sure to describe any damage or major alterations for our in-person appraisal team. Finally, click "I'm Ready. Get My Offer" to officially submit your vehicle!
Chat With Our Pros
Within 30 minutes, one of our friendly trade-in experts will be in touch to discuss your vehicle and answer any questions you have. They'll also help you schedule an official inspection at one of our local service centers near you.
While our certified techs give your vehicle a final once-over, you'll sit down with a financial specialist who'll help transfer your title and present you with a certified check!
What if I Still Have an Auto Loan?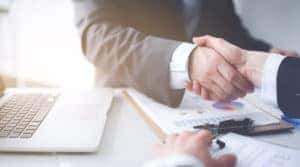 Once we formally appraise your vehicle, we'll present you with an official offer. If you still end up owing more on the loan than the appraisal amount, you can go with one of two options:
Provide certified funds to make up the difference
Apply to rollover your vehicle's loan into the purchase of a new vehicle
Sell Your Car Today!
To discover how easy it can be to sell your car, truck, or SUV, create an AcceleRide® account and don't hesitate to contact us with any questions!