You deserve a fresh start. That's why AcceleRide® makes it easy for Houston drivers to trade their cars online. Use our interactive mobile app to receive an offer within minutes. You also can pick out your next ride and schedule delivery all in one place!
To discover a new way to trade in your car online, check out this helpful overview before creating your account today!
Reasons to Trade My Car Online Houston TX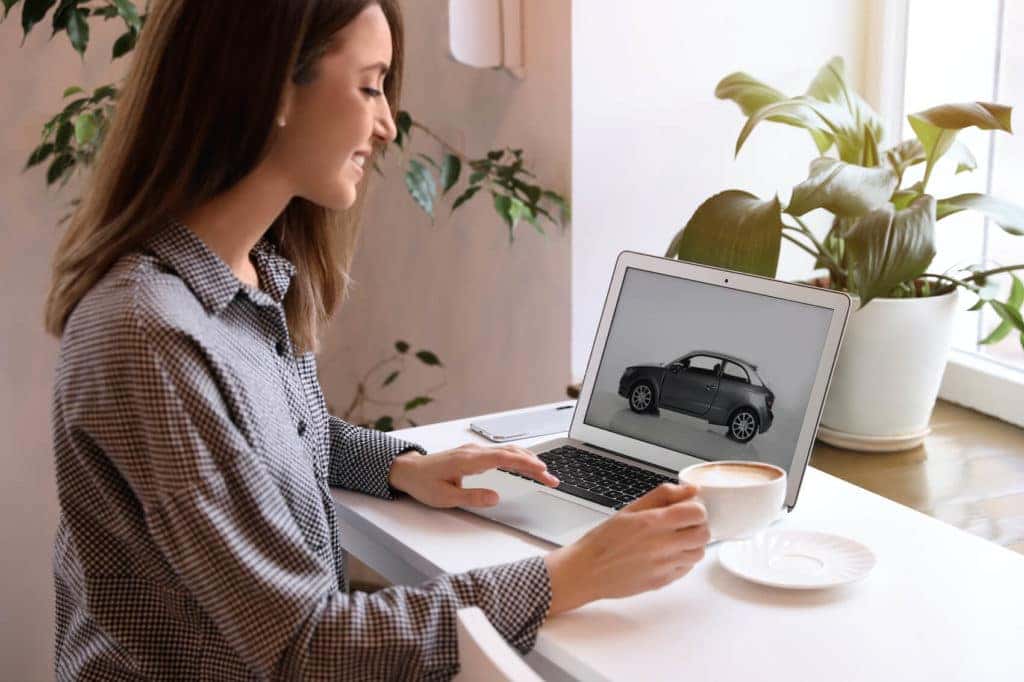 If you're like most Houston drivers, you want to secure the highest trade-in value for your car, truck, or SUV. Thanks to our exclusive Express Trade® technology, we guarantee to provide the most accurate price.
Using local market data, our trade-in experts will secure a deal that works best for you. Here are a few of the major benefits to trading your car online:
Less wait time – Remember the old days of shopping your car around multiple dealerships or waiting to hear back from the appraisers? With our online platform, you can now receive a fair market quote without leaving your couch! All you need is a smartphone and about five to seven minutes to spare.
Lower monthly payments – It doesn't matter if your car is like-new or it's been around the block a few times, your trade-in price has the ability to lower the overall cost of your next vehicle.
No loan payoff – Unlike a private sale, trading in your car online takes care of any outstanding balance on your current ride. If your trade is less than the amount you owe, our finance team can often roll the remaining balance into your next loan.
Which Types of Vehicles Are Available to Me?
With a network that stretches from H-Town to across the continental U.S., the sky's the limit. Whether you're interested in a brand-new luxury sedan, a lightly used pickup, or a certified pre-owned SUV, we'll help you find exactly what you want.
Use our app to filter results by brand, vehicle type, key features, and more. Are you still not seeing your next ride? Let us know! Our experts will track down the make, model, and trim that meets your needs and send a notification to you once it's in our sights.
How to Trade Your Car Online near Houston TX
Once you're ready to officially make a move, follow these three simple steps to officially trade your car:
Step 1: Click the Express Trade® Button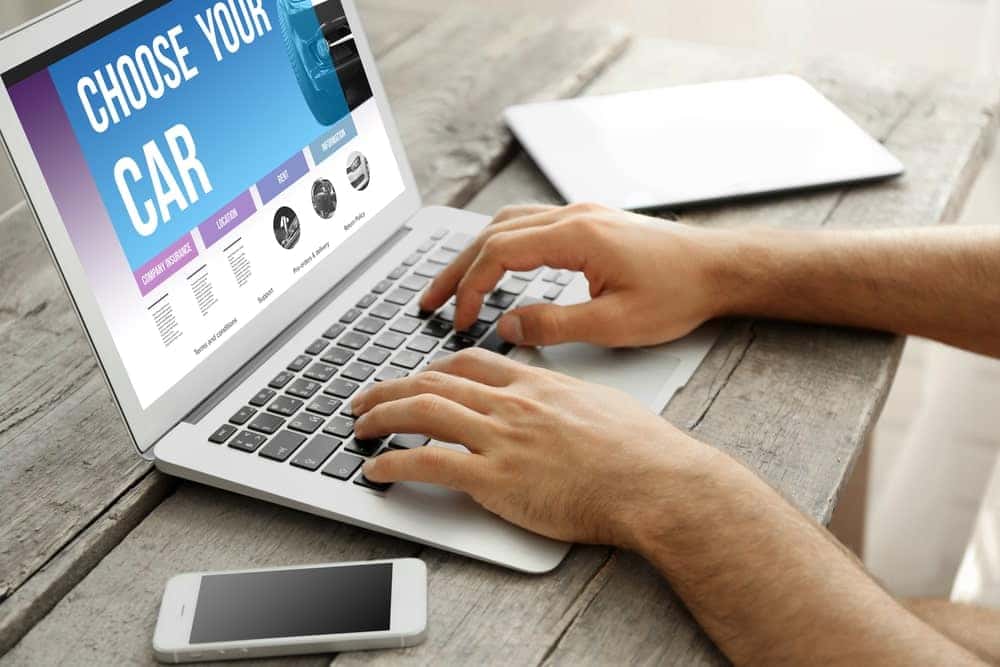 Enter your vehicle's license plate number or VIN (vehicle identification number). We'll ask you to confirm the year, make, model, and current odometer reading. This helps us quickly identify it within our nationwide database.
Step 2: Upload 8 Photos
To secure the most accurate price, take six to eight high-quality photos of your vehicle. Please be sure to remove all personal items from the cabin.
Step 3: Fill Out Our Questionnaire
Once you reach the end, click "I'm Ready. Get My Offer." Within 30 minutes, you'll hear from one of our trade-in experts. They'll patiently answer all your questions and help you complete the buying process.
Take Up to 7 Days or 250 Miles to Decide
Do you still feel the need to shop around? Go right ahead! Your trade-in price is locked in for up to seven days or 250 additional miles. After this point, you can always resubmit your vehicle to receive an updated offer.
What If I Owe More Than My Trade-in Price?
In some rare cases, the balance of your current auto loan might be higher than your vehicle's fair market value. If this happens, you'll still have a couple options to consider:
Pay off the remaining balance to your lender
Roll over the remaining balance into your next auto loan
Our trade-in experts are here to offer trusted advice that can help lay out a path toward getting into your next ride.
Can I Get an Appraisal If I'm Currently Leasing?
Absolutely! We can help you process any extra paperwork as it pertains to your current lease agreement.
What if I Want to Sell My Car?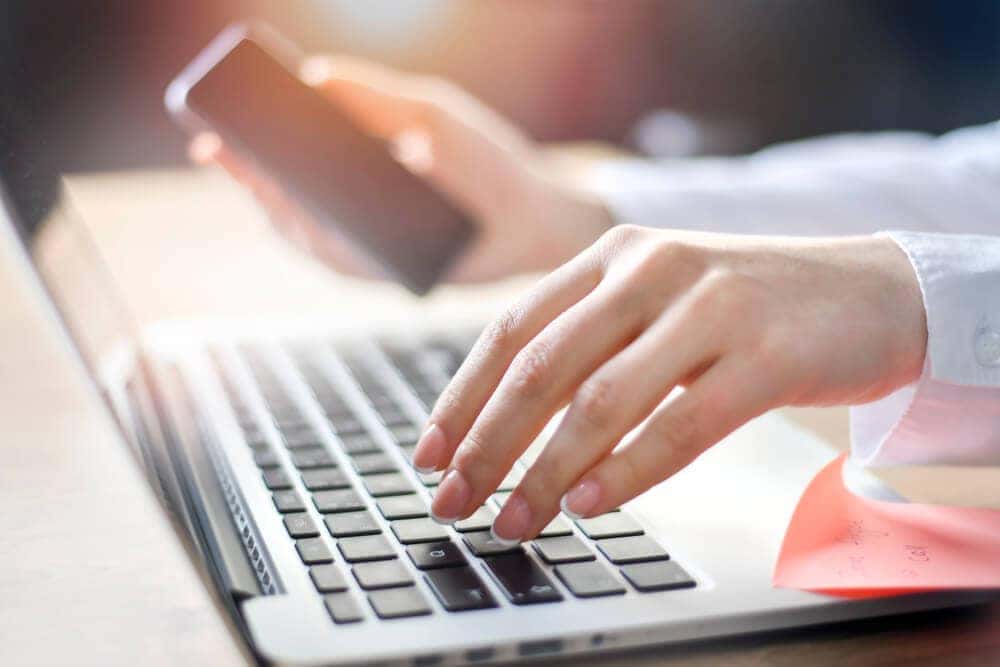 Do you find yourself with an extra car on your hands? There's no reason it has to take up space in your driveway. With AcceleRide®, you can receive a fair offer within minutes! For extra encouragement, we guarantee to beat any competitor's offer by up to $500.
Receive your quote online before scheduling an inspection at one of our many dealerships throughout Houston, TX. On the day of your appointment, you'll meet with a member of our finance team who'll help transfer the title while our service center team conducts one final inspection.
By the end of your visit, you'll have one less vehicle to manage and extra money in the bank! For your convenience, you can choose either to receive an automatic electronic payment or have a check cut within one business day.
About Houston TX
As the largest city in Texas, Houston provides something for just about everyone to enjoy.
Whether it's cheering on the Texans at NRG Field, experiencing the wonders of space travel at the NASA Johnson Space Center, or simply enjoying a little Tex-Mex at one of the city's many incredible restaurants, Houston is a place for people who like to be on the go.
That's why we work so hard to make trading in and buying a new car easy. So, the next time you ask, "Where can I trade my car online in Houston, TX?" we hope you make AcceleRide® the answer.
Enjoy Smiles for Miles
Are you ready to take the next step? If so, download our mobile app or visit our site to create a secure account today!