---
If you're looking to buy a car online, you're probably wondering how you can trade in your current ride to put toward your next one. With AcceleRide®, we make the process fast and seamless.
Thanks to our advanced platform, Portsmouth, New Hampshire, drivers can receive a fair trade offer within minutes. We'll even help you arrange pickup and delivery of your new car, truck, or SUV. So, if you're ready to discover a better way to trade a car online, check out this brief guide before downloading our mobile app.
---
Why Should I Trade a Car Online?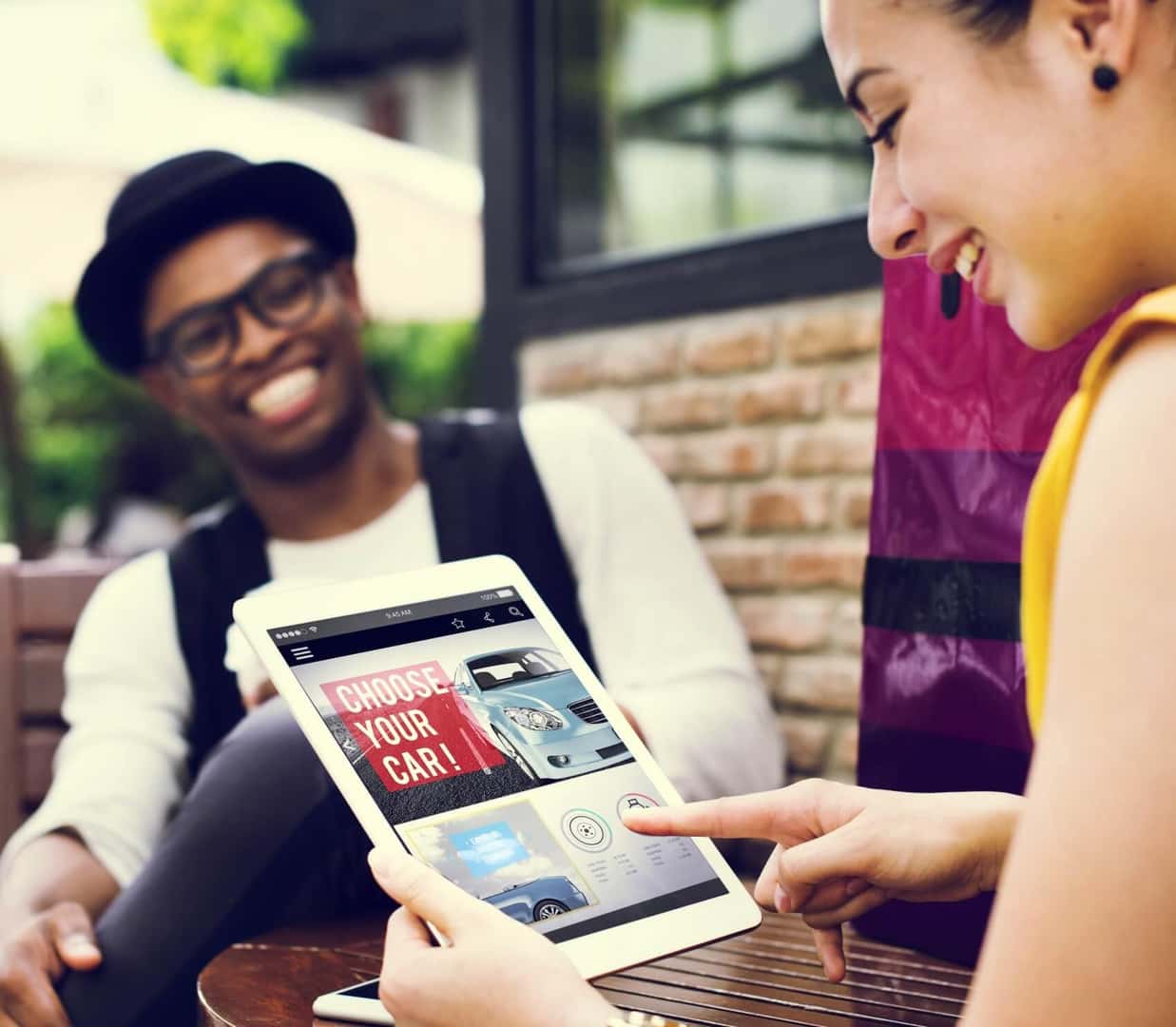 In today's digital world, you can accomplish almost anything online. So, why not buying and trading in your car? No more running around Portsmouth, gathering quotes and scouring car lots—now, all you need is a smartphone and a comfy spot on the couch.
Our innovative tool puts you face to face with hundreds of new and used vehicles from nearly every major brand. Now you're able to shop 100 percent at your own pace. Do you want to learn more about a particular vehicle? Our experts are available to chat 24/7.
Are you interested in taking a test drive? Schedule a visit at any of our dealerships throughout the Seacoast. We also can arrange to have your new vehicle delivered directly to your home or office. Imagine, waking up one morning to a brand-new car sitting in your driveway.
I'm Ready to Trade My Car Online near Portsmouth NH. What Do I Need?
The first step is to download our mobile app and click the "Buy a Ride" option. Next, create a secure account before you explore our current stock of vehicles.
Once you find the perfect car, truck, or SUV, decide whether you want to finance or lease before clicking the Express Trade® option. We'll then help you determine the value of your trade and apply it to your payment.
Let's break everything down into three easy-to-follow steps. . .
Step 1: Identify Your Vehicle
Enter your vehicle's license plate number or VIN (vehicle identification number). This helps our trade-in experts identify you as the legal owner. Next, confirm the year, make, and model before entering your vehicle's odometer reading.
Step 2: Upload a Few Photos
Our trade-in experts will require eight high-quality photos of your vehicle. Please refrain from using any filters and remember to remove any personal items from the interior.
Step 3: Receive Your Offer
Finally, complete a brief questionnaire that asks about your vehicle's standard features and condition. Once you reach the end, hit the "I'm Ready. Get My Offer" button.
Within minutes, we'll contact you with a firm trade-in offer. If you want to take the deal, our trade-in experts will help you complete the financing process before scheduling a drop-off and delivery time.
---
Trade My Car Online Portsmouth NH
Buy. Sell. Be happy. That's the idea behind using AcceleRide®. To take the next step, download our mobile app. If you have any questions about the trade-in process, inventory, or financing options, please don't hesitate to contact us.
---