Tips for Selling a Car Online

In today's world, we're doing more things online than ever before. That includes selling your car! Thanks to innovative platforms like AcceleRide®, you can lock in a fair  deal from anywhere!
If you're looking to make this process even easier, check our list of tips for selling a car online, and don't hesitate to contact us with any questions.
Tip #1: Get Your Paperwork Together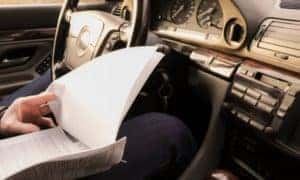 Whether your car is only a few years old or fits under the "family heirloom" category, it's a smart idea to make sure its paperwork is up to date. This includes the vehicle's title that verifies you're the legal owner.
You also should have up-to-date documentation that proves the vehicle is currently registered in your home state and is fully insured.
Additional paperwork you might consider having on hand includes warranty documentation, vehicle history report, and any loan information in case the vehicle isn't fully paid.
Tip #2: Schedule an Inspection
For the most accurate quote, make a point to have your car fully inspected by a certified technician. Not only will this help you avoid any surprises during the official appraisal, but it will also make sure you're presenting the best version of your vehicle to the buyer.
A typical vehicle inspection covers the following areas:
Body and chassis condition
Windows and exterior lights
Tires and braking system
Engine and transmission
Cabin condition and interior instruments
Tip #3: Make it Camera Ready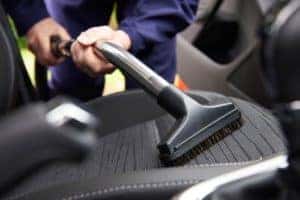 Selling a car online requires you to have high-quality and up-to-date photos of your vehicle. While minor scratches and dings will all be revealed during the in-person appraisal, you should still do your best to present the most accurate representation of your vehicle.
When prepping your car for its close-up, remove all personal items from both the cabin and the cargo area. You also should remove any non-permanent features, like car magnets and decals.
It also doesn't hurt to take a quick ride through the car wash and hit up the vacuums on your way out. If necessary, shampoo your cabin's cloth upholstery, including the floor mats, to remove any stains.
When taking pictures, use a high-quality digital camera or smartphone. Do not use any filters or artificially alter the images. Take pictures of the exterior including the tires. Next, take a few shots of the front and rear cabin areas. Finally, turn on the engine and take a clear picture of the steering wheel and instrument panel.
Tip #4: Use AcceleRide® to Sell Your Car Online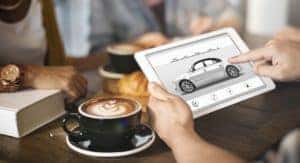 With AcceleRide®, you can save valuable time and receive an accurate quote without leaving home. Upload your vehicle's information to our site to get a firm offer within 30 minutes!
Once you accept our offer, we'll reach out to schedule an in-person appraisal and transfer the title. By the end, you'll walk away with a check in hand.
To take the next step, follow the instructions on our easy-to-use site. Start the process of selling your car online today!