Steps in Selling a Car


So, you want to know the steps in selling a car online. First off, congratulations! Selling a car, truck, or SUV is a big decision—one that's actually easier than ever before. The reason why? Our unique approach to buying and selling online!
At AcceleRide®, we shorten the period between posting your vehicle and receiving a firm offer. Thanks to our simple-to-use platform, you can receive a firm offer in as little as 30 minutes. To discover more, continue reading before submitting your vehicle today!
3 Steps in Selling a Car With AcceleRide®
Back in the day, selling your car meant negotiating with interested buyers, posting to multiple auction sites, and dealing with all different types of paperwork. Often, your vehicle might end up sitting in your driveway for days, weeks, and sometimes longer.
With AcceleRide®, we're the buyer. Thanks to our easy application process and team of friendly trade-in experts, you can upload your vehicle's info and receive a quote in less time than it takes to watch your favorite sitcom. To jump right into the action, follow these three easy steps:
Step 1: Tell Us About Your Car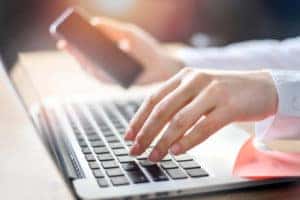 Head to our website where you can create an account under the "Sell A Ride" section.
Next, enter your vehicle's license plate number or VIN (vehicle identification number). This will help us quickly identify your registered vehicle from state records. We'll then prompt you to upload eight photos of your vehicle's exterior and interior. For an accurate appraisal, we recommend using a high-quality camera or smartphone.
Finally, we'll ask you to confirm a few details about your car, truck, or SUV. Here, you'll confirm its standard features and any alterations or damage before creating a password. This password will let you check the status of your inquiry and make any necessary adjustments.
Step 2: Receive Your Offer
To receive your firm offer, click the "I'm Ready. Get My Offer" button at the bottom of the page. That's it! Within 30 minutes, one of our trade-in experts will be in touch to confirm any details before presenting a fair-market quote.
Your offer is good for up to seven days or 250 additional miles. As a leader in the industry, AcceleRide® guarantees to beat any competitor's offer by up to $500.
Step 3: Schedule an In-Person Inspection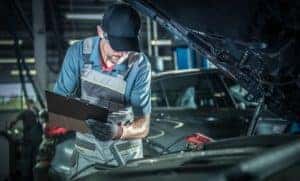 Are you ready to seal the deal? Fantastic! The final step is to schedule an in-person inspection at one of our local dealerships. On the day of your visit, our team of appraisers will give your car, truck, or SUV a thorough examination inside our service center.
In the meantime, you'll sit down with a member of our financing team who'll help you transfer over the title and take care of the necessary paperwork. By the end of your visit, you'll be able to walk away with a certified check in hand.
Let's Get Started
Now that you know how simple AcceleRide® makes selling a car online, we encourage you to take the next step by creating an account. If you have any questions, please don't hesitate to contact our experienced team today!