Should I Lease a Car?

You've done your research, taken the test drive, and finally settled on the perfect car, truck, or SUV. There's just one final thing to ask yourself before driving off into the sunset: Should I buy or should I lease a car?
Here at AcceleRide®, we help thousands of drivers like you answer this common yet important question. Ultimately, deciding whether to lease comes down to your own personal priorities. To determine whether leasing is the right road for you to take, check out this brief guide!
What Is a Car Lease?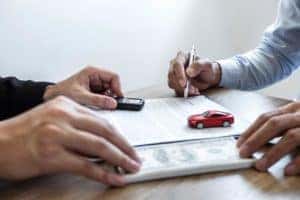 First and foremost, let's establish what separates signing a car lease versus a traditional auto loan. In simplest terms, leasing allows a driver to use a car for a fixed period of time at an agreed-upon monthly rate. Essentially, a car lease is similar to renting an apartment or a vacation home.
In America, the average car lease lasts from 24 to 48 months. Once this period ends, drivers can choose one of three options:
Renew/Upgrade
If you're 100% satisfied with your car, you'll have the option to start a new leasing period. Do you want to experience the latest model and trim? Simply return your current lease and pick out a new ride from our dealership floor!
Return
No longer need your vehicle to get around? Perhaps after a few years of leasing, you want to actually own your next car, truck, or SUV. Whatever the situation, a car lease allows you to quickly and easily end a contract once all obligations are satisfied.
Buy
Do you want to keep your vehicle forever? Speak to one of our experienced financing specialists who can adjust your terms so you can start working toward full ownership!
Why Should I Lease a Car?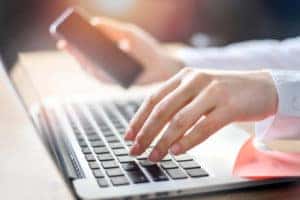 Now that you understand that a car lease is a temporary agreement, you might be wondering what are some advantages to leasing over buying?
First of all, leasing is great for anyone who enjoys staying up to date with the latest automotive trends and technologies. Since you're able to upgrade every few years, you can take great satisfaction in knowing you're never out of sync.
Furthermore, a lease often has financial advantages—specifically a lower monthly payment. Since you're only expected to cover the cost of depreciation, the lessee often pays less per month than those who go the traditional financing route. In some cases, this makes it possible to drive a higher trim level or even a luxury-grade vehicle.
Finally, a car lease provides drivers with something that's truly invaluable: peace of mind.  Backed by a full warranty, drivers can hit the road each day knowing they're protected should the unexpected occur.
Discover More About Leasing a Car!
Here at AcceleRide®, we're ready to make the leasing process both fun and easy. To take the next step, start your search today and feel free to contact us with any questions!