Are you looking to free up some space in the garage? Thanks to AcceleRide®, we make it easy to sell a car online near Taylor, Texas. With our innovative platform, you can submit your used car, truck, or SUV's info and receive a firm offer within 30 minutes!
How Does AcceleRide® Help Me Sell a Car Online?
Taylor, TX, is a community that's always on the go. So, why not use a tool which moves at your speed? With AcceleRide®, you can skip the often long and drawn-out process of selling your car online. How is this possible? We break things down into three simple steps:
Tell Us About Your Car
Visit the AcceleRide® homepage and click the "Sell A Ride" button. Next, create an account before entering your vehicle's license plate number or VIN. This will help us quickly identify your vehicle from our vast online network.
Once you confirm some basic info about your vehicle, it'll be time for its close-up! Using your smartphone or digital camera, snap eight photos of your vehicle's interior and exterior. Providing an accurate representation of your vehicle will help our trade-in experts devise a fair-market quote faster.
Finally, we'll ask you several questions about your vehicle's standard features, any maintenance issues or damage, and whether you fully own your vehicle or are still making payments. Once you reach the end, click "I'm Ready to Get My Offer" to submit your application.
Chat with an Expert
Within 30 minutes, one of our friendly and experienced experts will be in touch to confirm your application before presenting you with a firm offer. To make sure you always get the best deal, AcceleRide® promises to outbid any competitor's offer up to $500.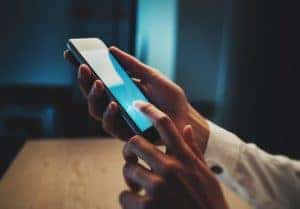 Do you like what you hear? Fantastic! Our experts will lock in your initial offer before scheduling an official inspection at one of our dealerships near Taylor, TX.
Need some time to think things over? We understand. You can take up to seven days or 250 additional miles to make up your mind. If you go over the seven days or add more mileage to the odometer, AcceleRide® can easily update your quote.
Get Inspected. Get Paid.
On the day of your in-person visit, our team of certified technicians will give your car, truck, or SUV a thorough inspection. This will help our appraisers deliver a rock-solid deal.
In the meantime, sit down with a financing specialist who'll take care of the necessary paperwork before presenting you with a certified check!
Buy. Sell. Be Happy. That's the AcceleRide® guarantee. So, if you're eager to find a new way to sell your car online, let our experts show you the way.