Sell a Car Online Shallowater TX


Are you searching for a better way to sell a car online near Shallowater, TX? With AcceleRide®, we guarantee smiles for miles. Thanks to our live mobile app, you can receive a live bid in under 30 minutes!
Not only can you receive a firm offer in mere minutes, but you can also choose to receive an electronic payment, putting cash directly into your bank account.
To discover all the ways AcceleRide® makes it easy to sell a car online, check out this guide before posting your car today!
Which Type of Cars Does AcceleRide® Buy?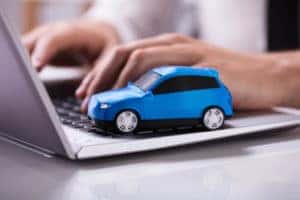 Whether you're looking to part ways with your old sedan, pickup, or SUV, AcceleRide® wants to make you an offer. As one of the largest buyers of used cars in Big Bend Country, we help thousands of residents each year find a new home for their beloved vehicles.
All you need to do is download our easy-to-follow mobile app! Then, just provide proof that you're the registered vehicle owner or authorized agent.
How Do I Sell a Car Online With AcceleRide®?
Are you ready to make moves? Log into your AcceleRide® account and choose the "Sell a Ride" option. You'll then be asked to complete the following prompts:
Identify Your Ride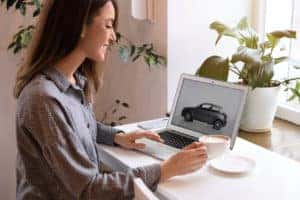 Provide either your vehicle identification number (VIN) or license plate number. This will help us identify your used car, truck, or SUV within our nationwide database. Next, confirm your vehicle's year, make, and model before moving on to the next step.
Upload Photos
Using your smartphone or digital photo, snap six to eight high-quality photos. Please be sure to turn off any filters. This makes it easier for our experts to evaluate your vehicle and nail down the most accurate appraisal.
You also should remove any personal items you might be storing inside the cabin. The areas you should focus on and photograph include:
Driver and passenger side exterior
Front/rear exterior
Tires
Steering wheel and dashboard
Front/rear interior
Tell Us About Your Vehicle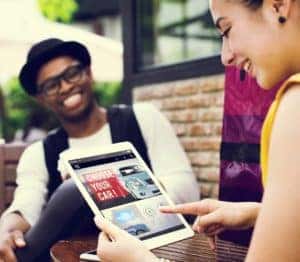 Finally, we'll ask a series of questions about the condition and overall quality of your used car, truck, or SUV. Please note any modifications you might have made over the years or any recent damage.
We'll also ask you to confirm its drivetrain, standard features, and exterior color. Once you reach the end, click "I'm Ready. Get My Offer" at the bottom of the page.
Chat With an Expert
Within 30 minutes, one of our friendly experts will contact you. They'll answer any questions you might have before presenting you with a firm offer. As a leader in the industry, AcceleRide® guarantees to beat any competitor's bid by up to $500!
Do you still want to think it over? No problem! Your offer is good for up to seven days or 250 additional miles. Once you're ready to close the deal, simply schedule an in-person vehicle inspection at one of our dealerships near Shallowater, TX, before receiving your certified check.
Sell a Car Online Shallowater TX
Are you ready to embrace a new way to sell your car? If so, then simply download the AcceleRide® app, and please don't hesitate to contact us with any questions!