Are you trying to find a better way to sell a car online in Pampa, TX? At AcceleRide®, we've created a more convenient way to post it and get paid! Thanks to our wide network and innovative platform, you can receive a firm offer in minutes.
Plus, with our multiple dealerships near Pampa, TX, you can complete the process faster and get paid. To discover how AcceleRide® revolutionizes selling a car online, check out this brief overview before downloading our mobile app!
Sell and Be Happy: That's the AcceleRide® Guarantee
The beauty of using AcceleRide® is you have 100 percent control over the selling process. No posting to multiple sites, negotiating with interested buyers, or filling out stacks of paperwork. All you need is a smartphone and about five to seven minutes!
Downloading our handy mobile app puts you in touch with our vast network of dealerships throughout the Panhandle and beyond. So, no matter what your vehicle's age or condition, you'll be able to receive a fair price fast.
Step 1: Tell Us About Your Car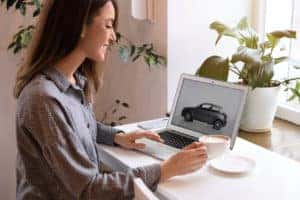 Open our mobile app or log in to our website. Then, head to our "Sell A Ride" section to post your used car, truck, or SUV.
Next, enter your vehicle identification number (VIN). This helps us quickly identify your registered vehicle from state records and confirm you're the registered owner.
Finally, confirm a few details about your used car. Plug in your vehicle's standard features and let us know about any alterations or damage. Once you reach the end of the questionnaire, click the "I'm Ready. Get My Offer" button at the bottom of the screen.
Step 2: Receive Your Firm Offer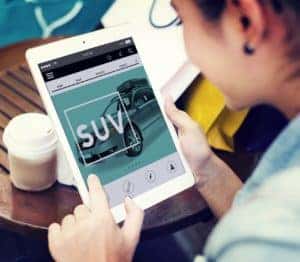 Within 30 minutes, one of our experts will be in touch to confirm your vehicle's details before presenting a fair market quote. If you're interested in trading in your vehicle, our team will be more than happy to go over the details to help you find a new ride!
Want to take some time to think things over? Your offer is good for up to seven days or 250 additional miles. As a leader in the industry, AcceleRide® guarantees to beat any competitor's offer by up to $500.
Step 3: Schedule an In-Person Inspection
The final step is to schedule an in-person inspection at one of our local dealerships near Pampa, TX. On the day of your visit, our team of appraisers will give your used vehicle a thorough inspection inside our service center.
In the meantime, sit down with a member of our financing team to transfer over the title and take care of the necessary paperwork. By the end, you'll walk away with a certified check in hand! You can also arrange an electronic payment for your convenience.
Sell a Car Online Pampa TX
Have we officially piqued your car-selling interest? If so, then take the next step by creating your AcceleRide® account today! Download our app or finish the process online today!