If you're searching for the most convenient way to sell a car online Odessa, TX, AcceleRide® is ready to help. It doesn't matter whether your registered vehicle is like-new or considered to be a classic, our experts can provide you with a firm offer within minutes!
There's no need to post to multiple sites or juggle stacks of paperwork—all you need to start is a smartphone and five to seven minutes. To learn more, check out our insightful guide before downloading our mobile app.
What Do I Need to Sell a Car Online near Odessa TX?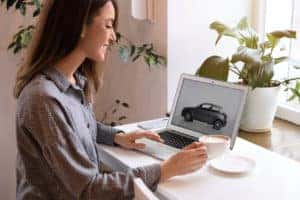 If you have valid proof of registration, you can receive a firm offer within minutes. If you're still making payments on your vehicle, you can easily request a payoff confirmation from your lender.
You might also qualify to roll over your loan balance into a new car as long as you purchase it through AcceleRide®. To learn more, chat with one of our friendly trade-in experts who can help lay out your options and answer all your questions.
Sell a Car Online Odessa TX in 3 Steps
In our fast-paced online world, isn't it nice knowing you can post and receive a firm offer in less time than it takes to watch your favorite TV show?
When you're ready to clean out your garage, simply download our mobile app and perform the following steps.
Step 1: Tell Us About Your Used Car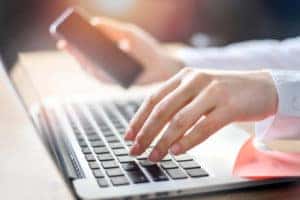 If it's your first time, create an AcceleRide® account so you can easily save and reference your application.
Next, enter your vehicle's license plate number or vehicle identification number (VIN). Confirm your vehicle's year, make, and model before adding its current mileage. You'll then be instructed to upload eight recent photos of your vehicle. For the most accurate appraisal, use a high-quality camera without any filters.
Finally, complete our short questionnaire. Let us know whether you own your vehicle or still have payments to make. To take the next step, click the "I'm Ready. Get My Offer."
That's it!
Step 2: Chat With an Expert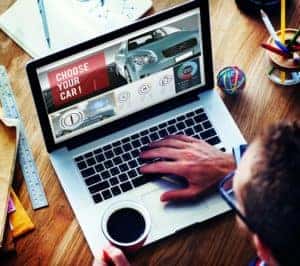 Within minutes, one of our friendly trade-in experts will reach out to you by phone or email. We'll present you with a firm offer and answer any questions you might have.
As an automotive leader throughout the Odessa area, AcceleRide® aims to become your go-to source. To make good on our word, we guarantee to beat any competitor's offer by up to $500. That means, you know you'll always receive a fair deal.
Step 3: Get Paid!
Like what you hear? To seal the deal, schedule an inspection at one of our service centers near Odessa. While your vehicle is being given one final look, our finance team will help you transfer over the title.
By the end of your visit, you'll walk away with a check and one less car, truck, or SUV! For convenience, AcceleRide® can also make an electronic payment to your preferred bank account.
Sell a Car Online Odessa TX Today
Buy. Sell. Be Happy. That's the AcceleRide® guarantee. Follow the link to start today or contact us online to speak with one of our experts about selling your car.