Buy. Sell. Be happy. That's the idea behind AcceleRide®. If you're hoping to sell a car online near Lumberton, TX, let our innovative platform show you the way!
Backed by a team of car-buying experts, you can receive a firm offer within minutes! Take a peek at our easy-to-follow guide to discover a better way to sell a used car online.
Why Use AcceleRide® to Sell a Car Online?
No more haggling or tracking down paperwork, AcceleRide® streamlines the time between posting your used car and getting paid. How do we do it? As an automotive leader throughout Lumberton, we're your number one buyer. To back it up, we guarantee to beat any competitor's offer by up to $500.
Now you'll have confidence, knowing you're making a fair deal for your vehicle. The other big reason is how convenient we make the process! All you need is a smartphone and about five to seven minutes to submit your used car, truck, or SUV!
Step 1: Download Our Mobile App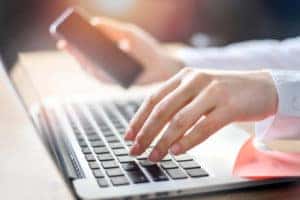 With our app in hand, create your own personal account. Next, enter your vehicle's license plate number or vehicle identification number (VIN). This helps us easily pull and confirm your vehicle's registration from our national database.
Once we pinpoint your used car, it's showtime! Using your smartphone, snap a few photos before uploading them to our site. This will help our team provide a more accurate estimate. The areas you should focus on include:
Tires
Steering wheel and dashboard
Front and rear seating areas
Exterior front and rear
Once everything's uploaded, we'll ask you to list your vehicle's standard features and note any modifications. Please be sure to also describe any damage or major alterations for our in-person appraisal team. Once you reach the end, click "I'm Ready. Get My Offer" to officially submit your vehicle.
Step 2: Chat With Our Experts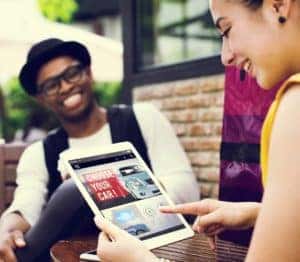 Within 30 minutes, one of our experts will be in touch. First, they'll confirm your vehicle's info before presenting you with a firm offer. If you like everything you hear, our experts will lock in your initial offer before scheduling an inspection at one our Lumberton, TX, area service centers.
Do you want to take time to think it over? No problem! Your offer is good for up to seven days or 250 additional miles. If you go over the seven days or add more mileage to the odometer, our team can easily update your quote.
Step 3: Get Paid!
On your scheduled date, our service team will give your used car, truck, or SUV a thorough inspection. While you wait, visit our finance center, where we can help you transfer over the paperwork and answer any questions you might have.
By the end of the appraisal, one of our managers will present you with a certified check! You can also choose an electronic payment for your convenience.
Sell a Car Online Lumberton TX TODAY!
With AcceleRide®, you can enjoy smiles for miles. Fast-track the selling process by downloading our mobile app, and don't hesitate to contact us with any questions.