From the family minivan to well-seasoned sports coupes, if you're looking to sell a car online in or near Levelland, TX, let AcceleRide® show you the way.
As a leader in the industry, our unique platform streamlines the time between posting your used car and receiving a certified check!
To discover how, check out this brief guide before creating an account today!
Sell Happy
In the old days, selling a car online near Levelland often took days or even weeks. From posting to multiple sites and haggling with interested buyers to filling out stacks of paperwork, sellers had to jump through several hoops before closing a deal.
With AcceleRide®, you can receive a firm offer in less than 30 minutes! All you need is a smartphone with a working camera and about five to seven minutes! Let's break down the selling process into three simple steps:
Step 1: Download the AcceleRide® Mobile App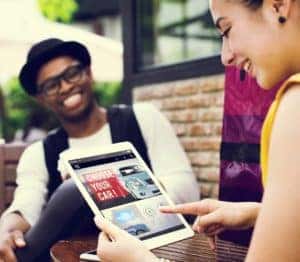 You can also complete the entire process from your laptop or computer. From the home page, click "Sell A Ride." If you already have an account, select the "Get A Firm Offer" to officially start the process.
Step 2: Tell Us About Your Used Car
Scan or enter your Vehicle Identification Number (VIN) barcode or type in your license plate number. This helps us quickly find your registered vehicle in our system. Answer a few basic questions before moving to the next step: photos!
For the most accurate quote, please provide our experts with six recent pictures of your used car, truck, or SUV. Please avoid using any filters or revealing any personal items or information.
Finally, answer a few important questions about your vehicle. We'll want to confirm its current mileage, standard features, and any modifications or damage. Once you reach the end, simply click "I'm Ready. Get My Offer."
Step 3: Schedule an Inspection and Get Paid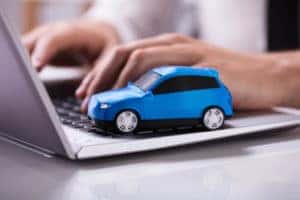 Within 30 minutes, one of our trade-in experts will be in touch with you. They'll confirm your vehicle's information before presenting a firm offer. If you're interested in trading in your vehicle for something new, they also can assist you with that process.
Do you want some time to shop around? No problem! Your offer is good for up to seven days or 250 additional miles. As one of the largest buyers of used cars near Levelland, TX, we promise to beat any competitor's offer by up to $500.
We want you to feel fully confident in the sale and will do what we can to satisfy any reasonable request. On the day of your official inspection, you'll have the opportunity to work alongside our experienced team of specialists. They can help process the necessary paperwork before presenting you with a check!
Sell a Car Online Levelland, TX
At AcceleRide®, our goal is to create smiles for miles. So, if you're ready to experience a new and convenient way to sell a car online, download our mobile app and please contact us with any questions!