Sell a Car Online Leander TX

Are you trying to sell a car online near Leander, TX? If so, discover how AcceleRide® can supply you with a firm offer within 30 minutes!
Thanks to our innovative platform, we can streamline the time between posting your used car, truck, or SUV and getting paid. To see how, check out our brief overview before creating an account today!
AcceleRide®: An Easier Way to Sell Your Vehicle Online
In the old days, drivers trying to sell their car would often have to post to multiple auction sites, negotiate with multiple buyers, and handle lots of paperwork.
With AcceleRide®, we simplify the process of selling your car into three easy-to-follow steps.
Step 1: Provide Your Info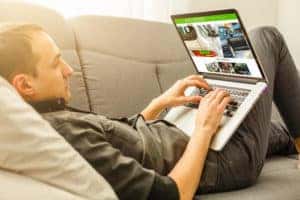 Posting your vehicle takes about five to seven minutes. All you need to do is create an account before entering your vehicle's license plate number or VIN. Next, we'll ask you to confirm your vehicle's year, make, and model.
For the most accurate trade-in offer, we encourage you to upload six to eight high-quality photos of your vehicle. These should include both exterior and interior shots along with pictures of the tires and the steering wheel.
Finally, we'll review your vehicle's standard features and any service issues. Once you reach the end of our questionnaire, click, "I'm Ready. Get My Offer" to submit your application.
Step 2: Chat With Our Trade-In Expert
Based on the information you provide, we'll reach out to you within 30 minutes. Our expert will present you with a fair-market estimate and answer any follow-up questions you might have.
As an automotive leader in the Leander, TX, region, we work hard to provide you with the most accurate appraisal. Furthermore, we promise to outbid any competitor's offer by up to $500. Now you can rest easy, knowing you'll receive the best deal on top of our swift service.
Step 3: Schedule an In-Person Inspection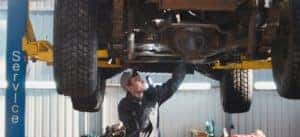 While on the phone, our trade-in expert will help you schedule an official inspection at one of our dealerships near Leander, TX. On the day of your visit, you'll meet with a member of our finance center staff who'll help transfer over the title.
Once our certified technicians give your used vehicle a thorough checkup, we'll confirm our offer price and write a check to you on the spot!
Am I Able to Trade in My Vehicle?
Absolutely! Along with buying your vehicle, AcceleRide® can also help you find your next one. Instead of a check, we can arrange to have the value of your current car, truck, or SUV put toward a new model.
With access to tens of thousands of vehicles, you're absolutely certain to find a make and model that fits your lifestyle. The best part? AcceleRide® gives you the flexibility to complete the buying process in person or completely online.
Buy. Sell. Be Happy.
If you're ready to sell a car online near Leander, TX, please don't hesitate to contact us today. Our team is standing by, ready to make a fair offer and help clear a spot in your driveway!