Sell a Car Online Lago Vista


Have you ever sold a car before? Whether this is your first time or just the latest, our team at AcceleRide® wants to introduce you to an easier way to do it! We offer a way to sell a car online near Lago Vista, Texas.
A process that once took days, even weeks, can now be done in just a fraction of the time. Post your pre-owned car, truck, or SUV and receive an offer in 30 minutes or less! Explore in detail all that we do and create your account today.
Have a Car to Sell? Here's How It Works
A streamlined sales experience is as good for us as it is for you. Once you've shared the photos and details of your car, we'll be in touch with our best offer—a firm and solid one!
It only takes a matter of minutes to complete a submission, and we could get back to you just as quickly. How do we make selling a car online so easy for Lago Vista, TX, drivers? We make it a 3-step process and move you through every moment.
Step 1: Tell Us About Your Trade-In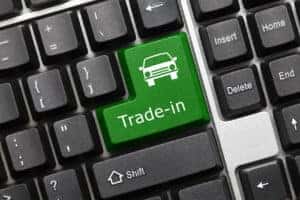 We want to know more about your used car, truck, or SUV. From our home page, click the "Sell a Ride" button and get started! If you haven't used our online car-shopping platform before, we'll prompt you to create an account for convenient return visits.
Then, you can fill out our forms virtually. They take just five to seven minutes to complete. We'll need to know your vehicle's license plate number or VIN (vehicle identification number) that helps us identify your vehicle's credentials.
In addition to its make, model, and color, we'll need to see current photos of your vehicle. You can snap some on your smartphone and upload them to our platform!
Step 2: Chat and Get Your Estimate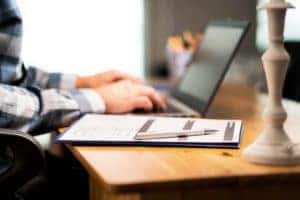 If anything you've heard about us is true, it's that we're quick! Within 30 minutes after you submit your vehicle's information, one of our experts will be in touch to confirm the details and make a firm cash offer.
There's no rush! Your offer is good for up to seven days or 250 additional miles on your car. You can shop around for better offers, and if your offer expires, you can always resubmit your vehicle's info. We'll just need current odometer readings and any condition updates.
If you do decide to shop around, keep in mind that, as an industry leader, AcceleRide® promises to beat any competitor's offer. Lago Vista drivers deserve top dollar when they sell a car online!
Step 3: Finish the Deal
Like your offer? There's only one thing left to do: Book an inspection at one of our dealerships near Lago Vista. We'll confirm your vehicle's condition, and you'll meet with a member of our finance team.
When you finish up the paperwork, we'll hand you a certified check and send you on your way! Remember, you have the option to buy a car online through our platform, too.
Sell Your Car Online near Lago Vista TX
Selling your car online couldn't be easier with AcceleRide®! Simply follow the path our team has laid out on our website, and feel free to reach out with any questions.