Sell a Car Online Jollyville TX


Fun, safe and secure, AcceleRide® is the easiest way to sell a car online around Jollyville, TX. Thanks to our convenient platform, you can receive a firm offer within 30 minutes!
To learn more, check out our brief overview before submitting information about your car, truck, or SUV today!
Why Sell a Car Online Through AcceleRide®?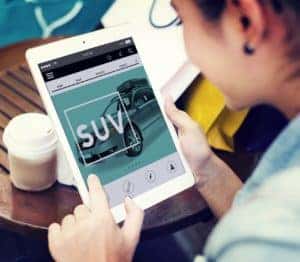 In the old days, selling your vehicle over the internet was a multi-step process. From posting on multiple auction sites to corresponding with interested buyers, selling often took days or even months to accomplish.
With AcceleRide®, you can post and receive an offer within minutes! Better yet, we accept every type of vehicle. From lightly used sedans to hardworking pickups, we're ready to appraise your current ride and make a fair deal.
How Do You Sell a Car Online?
All you need is a car title, a smartphone, and about 30 minutes to spare. AcceleRide® streamlines the selling process by breaking it down into three easy steps.
Step 1: Tell Us About Your Car
Head to our website and click "Sell a Ride" on our main page. If it's your first time using our platform, choose the "Start New" option, where you'll be asked to create an account.
The next step is to enter your vehicle's license plate number or VIN. Confirm the year, make, and model before entering its current mileage. You'll then be asked to upload eight photos of your vehicle's exterior and interior. For the most accurate estimate, we suggest using a high-quality camera or smartphone.
Finally, we'll ask you to confirm a few details about your vehicle before having you create a password. This password will let you check the status of your inquiry and make any necessary adjustments.
To take the next step, click the "I'm Ready. Get My Offer" button at the bottom of the page.
Step 2: Chat With a Trade-In Expert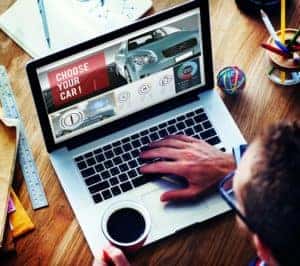 Once you submit your application, one of our friendly trade-in experts will reach out to you within 30 minutes. At this point, we'll present you with a firm offer based on the info you provided and answer any questions you might have.
As a leader in the Jollyville, TX, region, AcceleRide® strives to be your go-to source. That's why we promise to outbid any competitor's quote by up to $500. That means, you know you'll always receive a fair deal when working alongside our trade-in experts.
Step 3: Schedule an Inspection and Get Paid!
Like what you see? To seal the deal, we'll help you schedule an inspection at one our dealerships near Jollyville. While your vehicle is being officially appraised, our finance specialists will help you transfer over the title and iron out the final details.
By the end of your visit, you'll be able to walk away with a check and one less car, truck, or SUV in your garage or driveway!
Sell a Car Online Jollyville TX
Buy. Sell. Be Happy. That's the AcceleRide® guarantee.  So, if selling a car online appeals to you, click the link to get started today!