Sell a Car Online Hutto TX

Are you looking for a safe, quick, and easy way to sell a car online near Hutto, TX? If so, let AcceleRide® show you the way! Thanks to our innovative platform, you can secure a firm offer on your car, truck, or SUV without leaving your couch.
To learn how, check out our brief overview before submitting your vehicle's info today!
What Do I Need to Use AcceleRide®?
Nowadays, selling a car online couldn't be simpler. All a Hutto driver needs is a smartphone, a car title, and about 30 minutes to spare. Let's break it down into three easy steps.
Step 1: Provide Your Info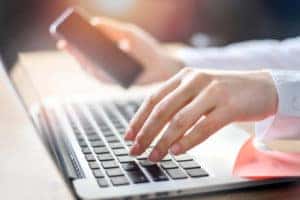 Once you create an account, our program will ask you to provide either your vehicle's license plate number or VIN.
Next, tell us the current mileage and upload a few photos of your vehicle's exterior, interior, and tire condition. Finally, answer a few questions about the vehicle's features, its overall condition, and whether you own or have an outstanding loan.
The entire process typically takes five to seven minutes to complete. Once you're ready, click the "I'm Ready. Get My Offer" button at the bottom of the page.  That's it!
Step 2: Speak With a Trade-in Expert
Within 30 minutes of your submission, you'll receive a call from one of our friendly experts. They'll confirm your information before presenting you with a firm offer.
We work hard to provide the best deals in the industry. To back up our work, we promise to beat any competitor's quote by up to $500. With a guarantee like this, you can easily see why more and more Hutto drivers choose AcceleRide® when it's time to sell their vehicles.
Step 3: Get Paid
The final and most important step is to schedule an in-person inspection at one of our area dealerships near Hutto, TX. While we give your vehicle an official inspection, our trade-in experts will finalize the paperwork before handing you a check!
Does AcceleRide® Let Me Trade in My Car?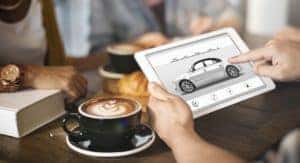 If your goal is to roll the value of your current ride into your next vehicle purchase, our flexible platform is ready to help. With a massive inventory at your fingertips, you can search from tens of thousands of new and used vehicles in our inventory.
Using our special filter, you're able to narrow results based on model, standard features, and more! Once you find the perfect car, truck, or SUV, click the "Build My Payment Plan" that will help you factor in the value of your trade.
Finally, decide whether to complete the deal in person or schedule to have your new ride dropped off to your driveway or office.
Sell a Car Online Hutto TX
Isn't nice knowing you're able to sell a car on your terms? If you're ready to embrace the AcceleRide® way, simply click the link and start entering your info.
We look forward to serving you!