Sell a Car Online Hudson Bend TX


You're ready to take that next step in your automotive adventure. For you, that means selling a car, and we at AcceleRide® think we have a better way to do it! Hudson Bend, Texas, drivers can now sell a car online via our industry-leading platform.
Why choose AcceleRide®? Our experts have completely changed the game in online auto sales, and we want to see you riding shotgun! Discover why our service makes sense for you.
Why Should Hudson Bend TX Drivers Sell Cars Online?

In the old days, selling cars took time. It may have been days, even weeks, before you shopped around and could unload your car at the dealership with the best offer. Now, we can make it all happen in moments—and still leave you plenty of time to do your due diligence.
Think about it: Hudson Bend drivers can receive a bid in under 30 minutes, shop around to see what others are offering, and come back to see us beat any major competitor's offer. It's a deal you don't want to miss!
Step 1: Tell Us About Your Car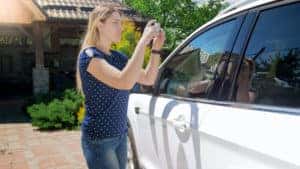 Dish out all the details! We want to learn more about your used car, truck, or SUV. Click the Sell A Ride button on our home page to start the process. If you haven't used our platform before, it will prompt you to make an account with us so you can easily return where you left off and complete it at your own pace.
We'll need some basic information about your vehicle. Take five to seven minutes and provide your car's license plate number or VIN (vehicle identification number)—as well as its make, model, and color.
Then, we'll need a few photos to confirm your car's condition. Snap them with a smartphone if you like, and then upload them!
Step 2: Receive Your Estimate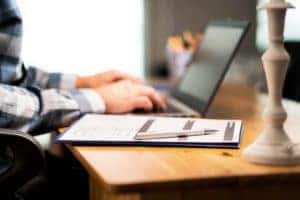 You won't have to twiddle your thumbs long. In 30 minutes or less after you've submitted your vehicle's information, a member of our team will be in touch to confirm all the details. We'll give you our best offer—a firm one you can trust.
And you don't have to decide right then and there—no pressure. Your offer is good for seven days or 250 more miles on your vehicle. Feel free to shop around but know that we can beat any major competitor's offer! It's our promise to you.
Step 3: Complete Your Sale
When you feel satisfied with what you see, we just need a few more things from you. Schedule a vehicle inspection at any of our dealerships near Hudson Bend, TX. While your car is in one of our service centers, you can meet with a member of our finance team.
We'll help you finish up the paperwork and complete your sale. No waiting around while your car is inspected—we kill two birds with one stone!
Where Can I Sell a Car Online near Hudson Bend TX?
We invite all drivers across Travis County to see the AcceleRide® advantage in action. Discover a refreshing way to sell your car online—and feel free to purchase your next one virtually, too!
Our automotive experts are here and always ready to serve the good people of Hudson Bend. If you have any questions, don't hesitate to reach out to us!