Sell a Car Online Georgetown TX

Are you a driver near Georgetown, TX, looking to sell your car, truck, or SUV? If so, then you're probably looking to make the process quick and simple. Fortunately, AcceleRide® is here to help.
Our innovative platform can provide a firm offer within 30 minutes. All you need is an internet connection and a few minutes to post.
To learn how to sell a car online, check out our brief overview!
How Does AcceleRide® Make Selling a Car Easy?
In the old days, drivers would need to get an appraisal, post to different e-commerce sites, and deal with requests from interested buyers. Now, you just need a few up-to-date photos and about 30 minutes to receive a fair market quote! There are just three easy steps.
Step 1: Tell Us About Your Car
Using your smartphone or laptop, create an account before entering your car, truck, or SUV's VIN number. You also can look up your vehicle using your license plate number.
Next, we'll ask you to confirm the year, make, and model before asking you to enter the current odometer reading.
Step 2: Upload Your Photos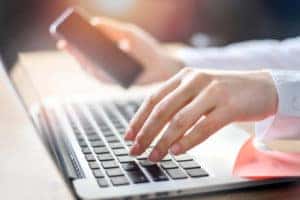 For an accurate appraisal, our team requires you take photos of the following areas:
Exterior front/rear
Interior front/rear
Tire condition
Steering wheel
Step 3: Answer a Few Simple Questions
Finally, we'll ask about your vehicle's standard features, any serious damage, and confirm that you retain full ownership. Once you complete these sections, click the "I'm ready. Get my offer" button to submit your application.
Within 30 minutes, one of our friendly trade-in experts will be in touch. They'll present a personalized quote and remain available to answer any additional questions you have about our process.
What Do I Do Once I Have My Quote?
If you're happy with our initial appraisal, our trade-in expert can help you schedule an official appraisal at one of our local dealerships near Georgetown, TX.
While at our showroom, why not take a look at a few of our current models? You can easily roll the value of your current vehicle into a brand-new ride or take the check and be on your way!
Can I Also Buy a Car Through AcceleRide®?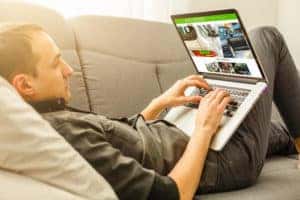 Absolutely! The major advantage to using AcceleRide® is how seamless we make selling your car while upgrading into your next one. Thanks to our easy-to-use app, you can research thousands of new and used models from anywhere.
Search by year, standard features, and more! Once you find the perfect new ride, simply click "Build My Payment" to take the next step. At this point, incorporate your trade-in estimate before deciding whether to complete the process online or in person.
If you want to completely skip the face-to-face meeting, our team can deliver your new car, truck, or SUV directly to your driveway!
Sell a Car Online Georgetown TX Today
Buy. Sell. Be Happy. That's the AcceleRide® guarantee. Follow the link to start the process of selling your car online today!