Wouldn't it be nice if you could sell a car online and receive a firm offer within 30 minutes? With AcceleRide®, you can! Thanks to our innovative platform, you can shorten the time between receiving a professional quote and walking away with a check!
To see how easy it is to sell a car online near Cedar Park, TX, read through our brief overview. If you have any additional questions, please don't hesitate to contact us right away!
How AcceleRide® Helps You Sell a Car Online
Your time is valuable. That's why AcceleRide® does all the heavy lifting when it comes to selling or trading in your vehicle. All you'll need is a mobile device and five to seven minutes to complete an application. Here's how the process works.
Step 1: Scan Your VIN (Vehicle Identification Number)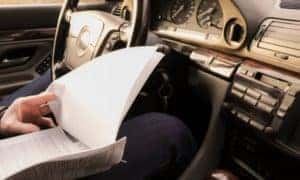 This helps us quickly identify your vehicle. Next, answer a few simple questions about your vehicle, including its current mileage, standard features, and any modifications.
Finally, use the camera on your smartphone to upload some photos of your vehicle. Once you're done, click "I'm ready to get my offer!" to complete your application.
Step 2: Receive a Firm Offer
It takes our trade-in experts an average of 30 minutes to receive, review, and reply back to your application with a fair-market quote. During that time, our experts will answer any questions you have before scheduling a final inspection.
One major advantage to selling your car online with AcceleRide® is our guarantee to beat any competitor's offer up to $500. Want to shop around anyway? No problem! Your firm offer is valid for up to seven days or 250 miles.


Step 3: Get an Inspection and Get Paid
With our multiple dealerships throughout the Cedar Park, TX, area, scheduling an inspection is easy. While your vehicle is being inspected by our team of certified techs, our finance center team can assist you with transferring the title and cut you a check!
Can I Trade in My Car Online?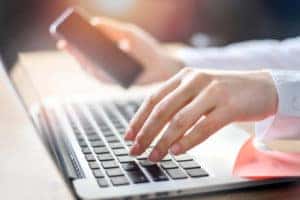 Whether you decide to sell your car or use it to help finance your next one, AcceleRide® is ready to make your journey quick, easy, and valuable.
Through our app, you're able to browse thousands of new, used, and certified pre-owned models from nearly every major brand. When you're ready to start the trade-in process, click the "Build My Payment" button.
You'll also have the freedom to complete the car-buying process online or schedule a test drive at any of our dealerships around Cedar Park.
Sell a Car Online Cedar Park TX
If you're ready to sell your car, truck, or SUV, let AcceleRide® be your guide. To get started, download our app or submit an online application today!