---
Are you ready to spruce up your garage and get paid to do it? If you're looking to sell a car online Canyon, TX, make AcceleRide® your go-to source. As one of the largest buyers of used cars, trucks, and SUVs in West Texas, we make the process simple and convenient.
To discover a brand-new way to sell a car online, check out this handy step-by-step guide before downloading our mobile app!
---
Smiles for Miles: Sell Your Car 100% Online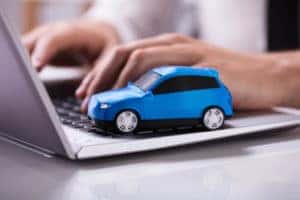 If you've ever sold a used car, truck, or SUV, you may vividly remember how many steps it used to take. From the inspection and posting to multiple auction sites to haggling with interested buyers, selling a car the traditional way often took weeks.
With AcceleRide®, you can receive a firm offer within 30 minutes. As a leader in the online market, we promise to beat any competitor's offer by up to $500. That means, you don't have to shop around to secure a fair deal.
The other major advantage to using our platform is access. When you create an account, you're able to tap into our vast network of dealerships from Canyon to across the entire country. So, no matter what your vehicle's age or condition, we're your number one buyer.
---
How to Sell a Car Online Canyon TX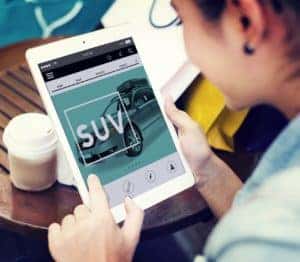 Once you download our mobile app, we encourage you to create an account so you can easily access our resources any time and any place.
To receive a firm offer, start by entering your vehicle identification number (VIN) or license plate number. This helps us quickly identify your vehicle and confirm you're the registered owner.
The next step is to upload six recent photos to give our experts a clear picture of your used car, truck, or SUV's condition. Please refrain from adding any filters or including personal items. Areas of your vehicle we'd like to see include:
Steering wheel and dashboard
Front and rear seating areas
Tire condition
Front and rear exterior
Driver and passenger side exterior
---
What Other Info Does AcceleRide® Need?
Once you upload your photos, fill out our easy-to-follow questionnaire. Verify your vehicle's standard features and tell us about any alterations or recent damage.
Once you reach the end, click "I'm Ready. Get My Offer" to officially submit your application. All in all, this process takes most sellers five to seven minutes to complete!
Within 30 minutes, one of our friendly experts will be in touch. They'll confirm your information before providing a firm offer. If you like what you hear, they'll help you schedule an official inspection at one of our service centers near Canyon, TX.
Do you want to sleep on it? Not a problem! With AcceleRide®, your offer is good for up to seven days or 250 additional miles.
---
Get Inspected. Get Paid.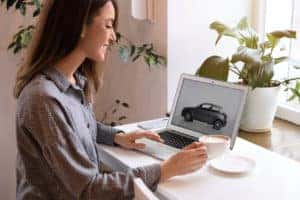 On your official date, our team of certified technicians will give your used car a thorough inspection to help us nail down your final offer.
If you still like what you hear, you'll meet with our finance team who'll help transfer over the title before handing you a certified check! You also can choose an electronic payment for your convenience.
Sell a Car Online near Canyon TX Today!
Buy. Sell. Be happy. That's the beauty of using AcceleRide® to sell your old vehicle. If you're eager to start, download our mobile app and don't hesitate to contact us with any questions.
---