Sell a Car Online Brushy Creek TX

Are you on the hunt for a secure and easy way to sell a car online near Brushy Creek, TX? If so, let the experts at AcceleRide® show you the way! A virtual one-stop shop, AcceleRide® enables you to post your used car, truck, or SUV before receiving a firm offer within 30 minutes.
To discover a better way to sell a car online, check out this brief guide before creating an account today!
What Makes AcceleRide® Different?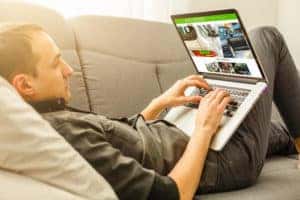 In the old days, selling your car over the internet often required posting to multiple auction sites, negotiating multiple bids, and handling plenty of paperwork. Now, what sometimes used to take days and even weeks can be done within minutes!
No matter what the year, make, or model, our trade-in experts promise to secure a great rate for you. Whether you're looking to make a clean break or trade up into a brand-new car, AcceleRide® helps you focus on the exciting moments.
Sell Your Car Online near Brushy Creek TX
The beauty of using AcceleRide® is that all you need to start is an up-to-date registration and a smartphone. In about five to seven minutes, you'll be well on your way to receiving a fair-market offer.
To see how we make this possible, let's break things down into three simple steps:
Step 1: Tell Us About Your Used Car, Truck, or SUV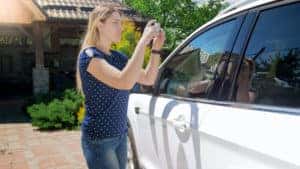 From the AcceleRide® home page, click the "Sell A Ride" button. If it's your first time, we'll ask you to create an account so you're able to work at your own pace.
Next, provide us with your vehicle's license plate number or VIN (vehicle identification number). This helps us quickly identify your credentials before asking you to confirm your vehicle's make, model, and color.
To help our trade-in experts provide an accurate quote, use your smartphone to upload six to eight recent photos of your vehicle. Areas we'd like to see include:
Steering wheel and dashboard
Front and rear cabin area
Tire condition
Exterior front and rear
Finally, answer a few questions about the vehicle's condition, standard features, and whether it's undergone any major repairs or alterations. Once you complete this last section, click "I'm Ready. Get My Offer" at the bottom of the page.
Step 2: Chat With a Trade-In Expert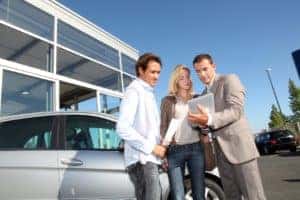 In about 30 minutes after submitting your vehicle, you'll be contacted by one of our friendly experts. They'll confirm a few details before presenting a firm cash offer.
Do you want to take some time to shop around? No problem!  This offer is valid for up to seven days or 250 additional miles. Furthermore, as an industry leader, AcceleRide® guarantees to beat any competitor's offer by up to $500.
Step 3: Get Paid
Once you're ready to seal the deal, our experts will help you schedule an in-person inspection at one of our dealerships near Brushy Creek.
While our service team gives your car, truck, or SUV a thorough inspection, you'll sit down with a member of our finance team who'll help you finish up the final paperwork. By the end, you'll be able to walk away with a certified check in hand!
Sell a Car Online near Brushy Creek TX
Ready to start? Fill out your application today and don't hesitate to contact the team at AcceleRide® if you have any questions!