From listing your vehicle and negotiating with buyers to managing the paperwork, selling your car can often be a long, complicated process. Enter AcceleRide®—a better way to sell a car online near Austin, TX.
Thanks to our simple-to-use platform, you can shorten the time between selling your current car, truck, or SUV and upgrading into a new model! To learn more, check out this brief guide before listing your car today!
Buy. Sell. Be Happy.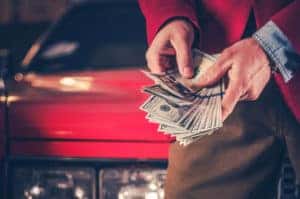 When you use AcceleRide®, you'll have 100 percent control over the selling process. Do you know what's even better? You'll also have the ability to sell your car from literally anywhere!
Using your laptop or mobile device, our platform puts you in touch with our network of dealerships throughout the Austin area. Simply answer a few questions about your vehicle before receiving an instant quote.
Once you're ready to complete the transaction, you're welcome to schedule an official appraisal at one of our local dealerships.
Sell a Car Online with AcceleRide® vs Privately Selling a Car
From collecting the proper paperwork and posting on multiple sites to negotiating with interested buyers, there's a lot that goes into selling a car on your own.
With AcceleRide®, we're the buyer. That means, you'll never have to screen calls, schedule test drives, or deal with multiple inspections. All you'll need is an up-to-date title and an internet connection!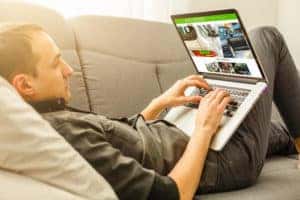 The other major benefit to selling your car through AcceleRide® is the ability to roll the value of your current ride into your next one. To start, all you'll need to do is click on the Request Quick Quote button. Then, you'll have access to tens of thousands of vehicles from nearly every major brand!
Once you find your next car, truck, or SUV, click the Build My Payment button where we'll factor your trade-in value toward your next auto loan. If you'd like to complete this procedure in person, you can easily schedule a consultation at any of our locations near Austin.
Finally, choose whether to pick up your new ride in person or have it delivered direct to your driveway!
Sell a Car Online Austin TX
If you're looking for a better way to sell your car, let AcceleRide® lead the way!
Follow the link to start right away!