How To Buy a Used Car Online

Are you wondering about how to buy a used car online? With AcceleRide®, you can enjoy the convenience of an online marketplace with the personalized support you get from a local dealer.
Here, you can access tens of thousands of used cars, trucks, and SUVs from across the country. How do we make this possible? Continue reading our brief guide to discover a new way to buy or sell a vehicle, and don't hesitate to reach out with any questions!
Why Buy a Used Car Online?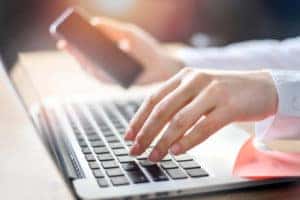 From busy schedules to wanting to secure the perfect model and trim, there are plenty of reasons why buying a used car online is a smart choice.
With our innovative platform, AcceleRide® brings the automotive world into one easy-to-navigate place.  Search by location, brand, standard features, and more! If you have a question about a specific used car, our friendly team of experts is ready to lend a hand at any time.
This type of flexibility extends throughout the entire car-buying process. Want to complete the deal 100% online? AcceleRide® allows you to build a payment plan before scheduling delivery to your driveway.
Think about it—one day you wake up to a like-new car, truck, or SUV sitting in your driveway. That's the beauty of our online market.
How To Buy a Used Car Online: 3 Steps
Whether you're brand-new to the world of online car buying or consider yourself a seasoned pro, AcceleRide® makes it easy to start your search from anywhere. All you need is a smartphone and a comfy spot on the couch.
Step 1: Find Your Perfect Pre-Owned Ride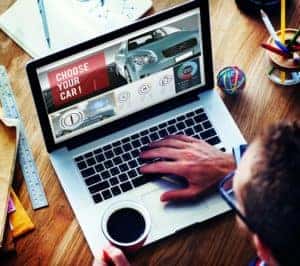 Are you hoping to fulfill a lifelong dream of owning a luxury coupe? Perhaps your growing family requires a flexible minivan or SUV? Whatever your desire or need, our massive inventory contains exactly what you want.
Whatever your budget, we offer top-quality vehicles from almost every major automotive brand, like:
Ford
Hyundai
Toyota
BMW
Audi
What About Taking a Test Drive?
Is taking your potential like-new ride out for a spin an important part of your process? No problem! With dozens of participating dealerships in your local area, AcceleRide® makes it easy to strap yourself behind the wheel.
Step 2: Secure Financing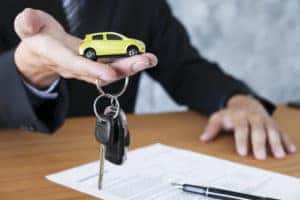 Once you settle on the right model and trim, the next step is to secure the right auto loan. In the bottom righthand corner, click "Build My Payment", where you'll be instructed to complete a simple and secure financial application.
Are you hoping to put the value of your current car, truck, or SUV toward your next vehicle? If so, then be sure to select the "Express Trade" button. Upload your current vehicle's information and one of our trade-in experts will provide a firm quote within 30 minutes.
Step 3: Schedule Delivery 
You've picked out the car. You've picked out the payment plan. The final step is to pick how you want to receive your used car!
AcceleRide® gives you the option either to pick up your vehicle at one of our local dealerships OR have it dropped off directly to your driveway.
Buy a Used Car Online Today
Buy. Sell. Be Happy. That's our guarantee. If you have any questions, our friendly experts are ready and waiting to lend a hand! Check out a location close to you.