How Long Does It Take to Sell a Car?


Have a smartphone and about 30 minutes? If so, you can be well on your way to selling your car through AcceleRide®. Thanks to our state-of-the-art mobile app, you can receive a firm offer in less time than it takes to watch an episode of your favorite TV show.
To discover how long it takes to sell a car online, check out this easy-to-follow guide before creating an account today!
Ok, But Seriously—How Long Does It Take to Sell a Car?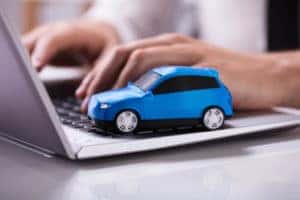 With fast fingers and a strong internet connection, AcceleRide® makes it possible to sell your used car in a fraction of the time it takes going the traditional route.
One big reason lies with your audience. When you use the AcceleRide® platform, we're your most interested buyer. There's no need to post on public auction sites, haggle with multiple buyers, or deal with a heap of paperwork. Simply upload your used car, truck, or SUV to receive a firm offer within minutes.
Sell a Car With AcceleRide® in 3 Easy Steps
To start, click the "Sell A Ride" option on our home page. Fill out some basic information about yourself before choosing to complete your application via your smartphone or desktop.
On average, this process takes just five to seven minutes to complete!
Step 1: Find Your Used Car, Truck, or SUV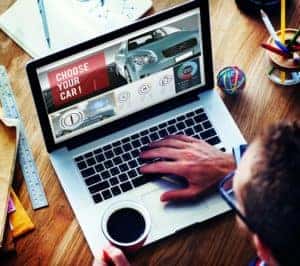 Enter your vehicle's license plate number or Vehicle Identification Number (VIN). This will help us locate your registered vehicle inside our nationwide database. Confirm the year, make, and model before moving forward.
Next, enter the current mileage on your vehicle's odometer. No matter if your vehicle is like new or considered to be a family heirloom, AcceleRide® is ready to make a fair deal.
Step 2: Lights, Camera, Action!
To help our trade-in experts provide an accurate quote, we need a few recent photos of your vehicle. Using your smartphone or digital camera, take six to eight non-filtered photos of the following areas:
Exterior front and rear
Driver and passenger side
Tire condition
Interior front and rear
Dashboard
Step 3: Share Some Details and Get Paid!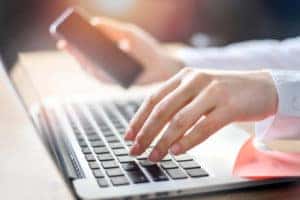 Finally, we'll ask you to confirm some basic info about your used car, truck, or SUV. Give us an accurate description of its overall condition before confirming you're the registered owner of the vehicle.
Once you reach the end, click "I'm ready. Get my offer" at the bottom of the page. That's it! Within 30 minutes, one of our friendly and experienced experts will reach out with a firm offer.
As an industry leader, AcceleRide® promises to best any competitor's offer by up to $500. That means, you'll know you're getting the best price for your vehicle.
Do you want to sleep on it? No problem! Your offer is good for up to seven days or 250 additional miles. Once you're ready to close the deal, schedule an inspection at one of our local dealerships. By the end of your visit, you'll walk away with a certified check in hand!
Sell Your Used Car Online Today!
At AcceleRide®, we work hard to make selling your vehicle quick and simple. To take the next step, create an account today, and please feel free to contact us with any questions.