Community Spotlight: Five Senses Coffee

There's nothing quite like a good cup of coffee. Finding a great coffee place is like finding a treasure. It's not the coffee—it's the atmosphere. There's something about coffee shops that make us feel at home. Maybe it's the friendly service. Maybe it's the cozy setting. Whatever the reason, the right coffee place can become a vital part of our daily routine. The Five Senses Coffee House could be that spot.
About Five Senses Coffee House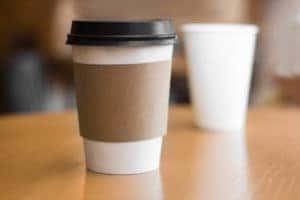 The coffee house is conveniently located in City View Square, part of the Texas panhandle. This growing business is all about its customers. Five Senses aims to provide coffee and service of the highest quality, and have you coming back for more. After all, the true sign of success is having a loyal following of repeat customers.
Coffee is a staple in many people's lives. For many of us, our day just never really gets started without our morning fix. Five Senses aims to do it right.
The Coffee & Menu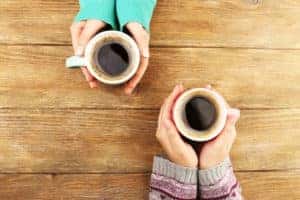 The coffee house has its own locally-roasted brand, which is available for sale every day. The gourmet brand proudly bears the Five Senses logo. That's not the only thing on offer, though. The coffee shop also offers a range of regular and decaf brews, espresso, and other coffee by-products. If you're not a coffee lover, there are options for you too, such as different teas and even seasonal drinks.
If you're in the mood for a treat, you'll be glad to know that you can get that there, too. Five Senses has partnered with a local bakery to offer a variety of delectable pastries and desserts. Toss in efficient service and good prices and you've got yourself a real winner. It's that place you'll want to come back to over and over for your daily java fix. As the name suggests, they certainly want to appeal to the five senses. The full menu is available on their website.
The Setting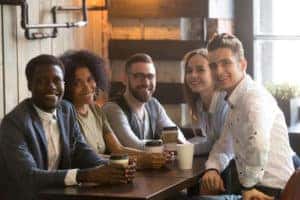 When you go to Five Senses, you'll be walking into a warm, welcoming place. Whether you're dropping in for a quick coffee to go or you're hanging out for a while, the friendly staff is there with a smile. The shop's calm, laid-back atmosphere is ideal for comfort and relaxation. You can relax by yourself or enjoy good conversation with friends.
Take a Sip of Five Seasons Coffee House
Coffee lovers will be glad to know that Five Senses is open every day. If you're looking for a good coffee place, drop in for cup and grab a bite.
Give them a call to see what's on the menu today. You can also find them on Facebook!