Community Spotlight: Evergreen Farms

While cypress and mesquite trees tend to dominate the sides of the roads around Austin, Round Rock, Cedar Park, and Georgetown, one family-owned farm is producing its own distinct shades of green foliage. While not native to central Texas, the Christmas trees grown at Evergreen Farms are a welcome sight to thousands of locals.
Whether you're looking for the perfect centerpiece for your Christmas celebration or want to decorate the porch with some homemade jack-o-lanterns, the Walterscheidt family has what you need!
To capture the spirit of the holiday all year-round, check out our Community Spotlight and don't forget to like Evergreen Farms on social media today!
A Winter Wonderland Deep In the Heart of TX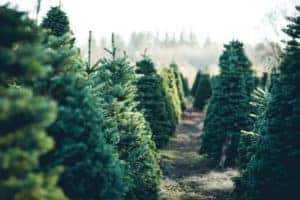 Do you ever wish you could step inside one of those Hallmark Channel TV Christmas movies? To be able to bundle yourself up in flannel and enjoy a wagon ride through a forest of sweet-smelling pine? Thanks to Evergreen Farms, you don't have to make a special trip to snowy New England to capture a little movie magic.
Located outside Elgin, TX, this tree farm provides the perfect escape from the noisy city. No crowded church parking lot, Evergreen Farms allows visitors to amble through acres of carefully cultivated trees all while enjoying the crisp autumn breeze.
Founded by a former Texas A&M forestry professor, owner Mike takes great pride in his arbor.  His wife,  Beth—also a retired teacher—loves to provide educational tours throughout the year to anyone interested in expanding their Christmas tree expertise.
Want a tree that shines brighter than the rest? Check out Evergreen Farms' wide selection that features traditional Northern varieties along with native flora, including:
Virginia Pine
Noble Fir
Fraser Fir
Leyland Cyprus
Arizona Cypress
Pick and Launch Your Own Pumpkins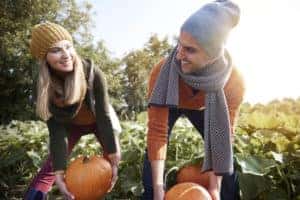 Ever wonder how far you could chuck a fully grown gourd? During the early fall, Evergreen Farms hosts carnival-style events perfect for the entire family! Take a Train Ride, go on a Pumpkin Hunt, then thrill at the annual Pumpkin Launcher event—you can enjoy a whole fun-filled day down on the farm!
Make Your Christmas Picture Perfect
As our Christmas carol comes to an end, we encourage you to check out this great local business for yourself!  Be sure to follow them online to stay up to date on events, hours of operation, and more!