Can You Sell a Car Without the Title?


A car title is a document that proves you legally own your vehicle. This document comes from the state where you originally purchased the car. The vast majority of US states require your name to be on the car title when you're attempting to sell it to a dealer or a private owner.
Attempting to sell a car without the proper paperwork can quickly result in legal issues and potential fines, so it's best to make sure your ducks are in a row before trying to make a sale.
To learn more about car titles and selling your car through AcceleRide®, continue reading our brief guide!
What Do I Do if I've Lost My Car Title?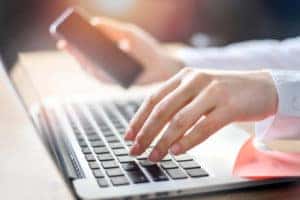 Sometimes, life can throw you a curveball. Whether your paperwork was lost, destroyed, or stolen, losing your car title can happen to the best of us. The good news is, obtaining a copy of your title is relatively easy.
In most states, this can be achieved either by visiting your local DMV (Department of Motor Vehicles) or applying for a duplicate online. Usually, you'll have to pay a small fee up front, so come prepared with a check or credit card.  A few additional pieces of info you'll need include:
Your car's make, model, and year
VIN (Vehicle Identification Number)
Your current driver's license
Any active loan information
What if the Car Title Is in Another Person's Name?
Perhaps a friend or relative gifted you a car without officially transferring the title over to you. In this event, you'll need to perform a title transfer before you sell the car.
It's wise to first check your state's specific guidelines when it comes to transferring a car title. Typically, the official owner of the car has to release ownership. Next, you must take the signed title to the DMV to have a new registration and title created in your name.
Some states might require additional paperwork, including a transfer of ownership form. This process often requires having to go through a notary to legally confirm the transfer.
What if My Lender Has My Car Title?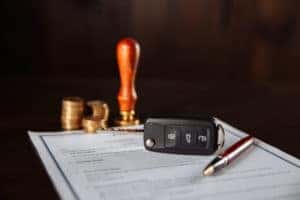 If you're currently financing your car, your title might be held by a bank or lending agency. In that case, title owners have the option either to request a "10-day payoff amount" or transfer the remaining balance over to the new buyer.
That's where working with our financing team can really pay off. By selling your car through AcceleRide®, we can take care of the necessary paperwork to make the process seamless.
Let's Recap: Can You Sell a Car Without the Title?
No. Your name needs to officially appear on the car's title before you can sell it. You'll also need to possess up-to-date paperwork from your state's Department of Transportation, showing you legally own the title to the vehicle.
For more information about selling your car, contact us today!