Now more than ever, car buying has become extremely convenient. With a slew of online resources available to prospective car buyers, you can conduct much, if not all, of the process from the comfort of your couch—or anywhere, for that matter.
Could buying your next ride online be an option for you? Take the first step toward finding out, learning more about how you can do so with AcceleRide®.
What Is AcceleRide®?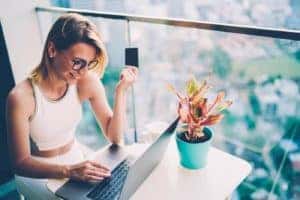 So, what is AcceleRide®? Well, as you might be able to guess, it's a program that enables you to buy a vehicle online.
Operating as an online dealership of sorts, AcceleRide® allows you to complete the entire car-buying process on the web. Starting with browsing, searching for the perfect model, all the way through financing and finalizing details, you'll be able to easily get behind the wheel without ever having to leave your home. Well, until your car is delivered, of course.
How It Works
What does buying or leasing with AcceleRide® look like? Well, the process actually consists of six easy steps. The first step isn't all that different from your traditional car-buying process, either, as you'll browse for the make and model that suits you best.
Once you've set your sights on a vehicle, you'll cover pricing. When you reach this step, you'll uncover our instant upfront pricing, which will present you with a competitive payment plan. If you have a car to trade in, this will play an important role in your payment plan too.
With that information sorted out, credit and docs will be next. Here, we'll just sort out your payment details, then finalize your plan so your new ride can be delivered right to your home.
What Types of Vehicles Are Available via AcceleRide®?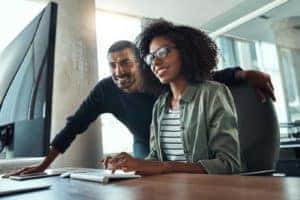 You may wonder more about which types of vehicles you can buy or lease from AcceleRide®. The good news here is that you'll have an extremely diverse selection available. We work with a wide array of manufacturers, including:
BMW
Mercedes-Benz
Toyota
Ford
Audi
And others
With this type of diverse client pool, you can also expect to find a number of different vehicle classes. So, whether you're on the hunt for a sporty SUV, a powerful pickup, a sleek sedan, or something else, we're confident we can help.
Benefits of Buying Online
When you elect to buy your car online, the biggest benefit is quite obvious: convenience. You don't have to go anywhere or do anything other than enter some information into the computer. So, buying online can really be a streamlined way to secure a new ride.
Buy a Car Online Today!
Whether you're ready to buy a car online today, or you're just looking to learn more about the process, we'll be happy to help you here at AcceleRide®. Please contact us with any questions or queries you may have!